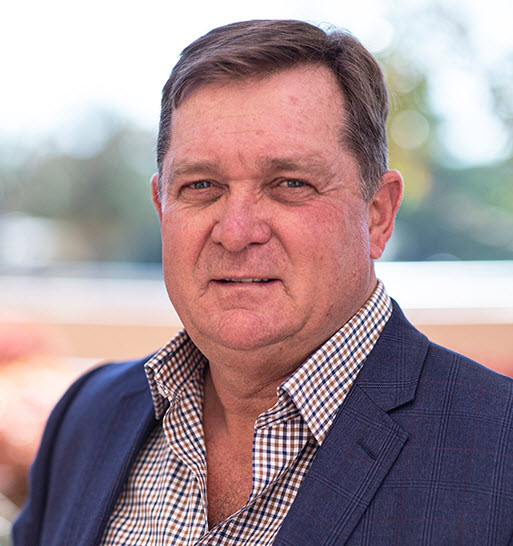 Don completed wool classing at Sydney Technical College in 1975. He then spent the next eight years working as a woolclasser and a shearer, mainly in Western NSW. In 1984 Don joined a firm in Sydney where he worked as a valuer, auctioneer and wool adviser. In 1988 Don founded Lanoc Wool in Dubbo which was a very successful company and one of the largest regional wool stores in Australia. Don remained as the Manager of Lanoc for 23 years, then in April 2011 circumstances led to him leaving Lanoc and establishing a new wool brokerage: Macdonald & Co Woolbrokers.
Don has maintained an active role in the wool industry. He has served four years as Director on the Board of Australian Wool Innovation, previous to this he served as Director on AWEX, member of NSW Farmers Wool Committee and Chair of Inland Woolbrokers Association.
Don and his wife Kerrie, live on a property between Wellington and Molong and have pastoral interests in Western NSW at Brewarrina, where they run Merinos.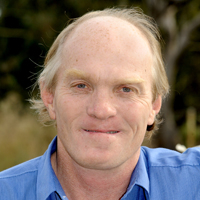 Luke was born and raised on a mixed farming property in the Baradine district. In 1985, Luke joined Wool Auctions of Australia where he worked with Don learning the skills of wool brokering.
Luke then spent several years with French wool buying firm, VanLaine, where he extended his knowledge of the industry. Luke was in charge of wool buying responsibilities for room 2 wools (skirtings, cardings & crossbreds) in Sydney, Newcastle, Brisbane, and Goulburn, until this company's demise following the collapse of the floor price scheme in the early 1990s.
Luke then took extended leave from the industry to travel abroad and returned to take up a six year stint as showfloor manager for Yennora Woolbrokers from 1994 through to August 1999, where he was responsible for setting up the show floor, valuing and auctioneering.
In August 1999, Luke joined Lanoc Wool as wool advisor/auctioneer, catering to the needs of clients, mostly in the areas north of Dubbo. Luke has a broad range of skills aquired over a long period of time working on both sides of the industry and has brought this extensive range of skills to Macdonald & Co.
Some career highlights include:
First auctioneer in Australia to sell wool after the complete disposal of the stockpile.
Luke had the honour of selling a donated bale (account Red Kite) in Macwool's second sale in May 2011. This bale measured 20.3 micron sold for a world record price of 6200 cents per kilo – a return of $12,462 for this charity.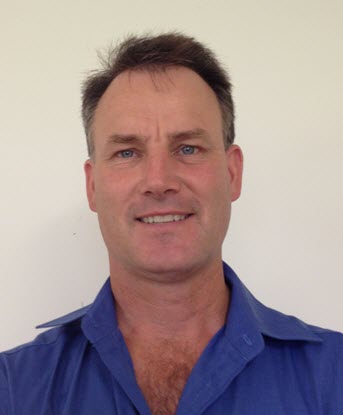 Andrew, or Millsy, as he is commonly known around Dunedoo, has been working with Don for the last twenty four years. Prior to that, Andrew studied Agriculture at Tocal College and worked for several years in agriculture from Hughendon to the Hunter Valley, and many areas in between.
In the twenty four years at Lanoc Wool and now with Macdonald & Co, Andrew has worked in all areas of the operation, but in latter years has been largely responsible for wool valuing, auctioning and looking after clients in the areas mostly north and east of Dubbo.
Andrew also maintains a strong involvement in the industry through his role as chief wool steward at the Dubbo Show and coordinating the merino wether lamb at the National Ram Sales.
Andrew is currently a Director on the Board of the National Council of Wool Selling Brokers and is the Northern region Broker representative on the National Auction Selling Committee ( NASC).
Ian joined the wool trade in the late 60's as a junior wool valuer with Country Producers which later became part of the Elders network.
Ian then enjoyed a long and distinguished career with Elders as wool adviser in Western NSW, head auctioneer and NSW Wool Technical manager.
In 2011 Ian joined Macdonald & Co bringing a wealth of experience and knowledge with him.
Ian is NSW Wool Technical Manager based at the Sydney Wool Selling Centre (Yennora), and looks after all requirements of Macdonald & Co's wool selling operation – including sample inspection, wool valuation and auctioning.
Ian's role also includes attending our clients shearing as required and give marketing and classing advice.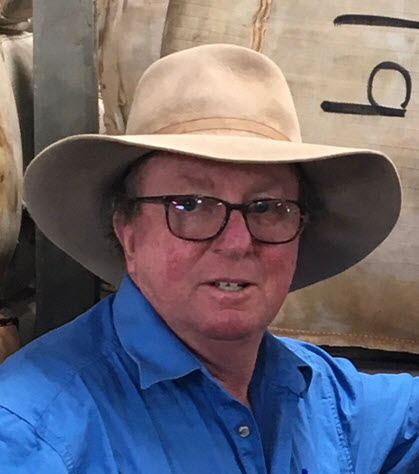 Peter Walsh was raised at Nyngan NSW on a sheep and cropping enterprise
After completing his schooling Peter worked in the shearing industry before joining Don Macdonald at Lanoc Wool.
Peter progressed from Shipping to Woolstore Management building a knowledge base of the Wool industry.
Peter recently progressed to Wool Advisor and is servicing our Western NSW area.