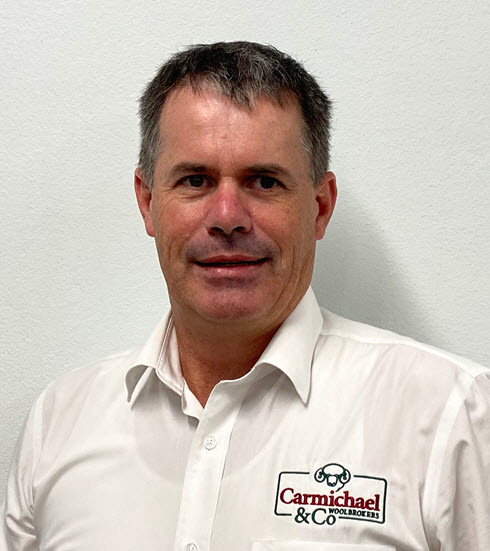 Jason Carmichael completed his Diploma in Applied Science (Wool and Fibre Marketing) in 1994 and began employment with Wool Growers Independent Selling Services (WISS) He obtained experience in all aspects of wool brokering including wool store, show floor and wool advising on farm.
To gain more knowledge in forward marketing he moved to Cowra and worked at Beecher Wool Services where he was second in charge and gained a certificate in Sydney Futures Exchange (SFE) trading.
After eight years at Cowra he moved to Newcastle and managed the prestigious New England region coordinating the Wool sales of the Ultra fine wool for Landmark. During this time, he also began managing the Thomas W Green (TWG) business and went on to concentrate on this business as it was founded by his Great, Great Uncle in 1905.
In 2020 he began Carmichael & Co Wool brokers in conjunction with Macdonald & Co Wool brokers.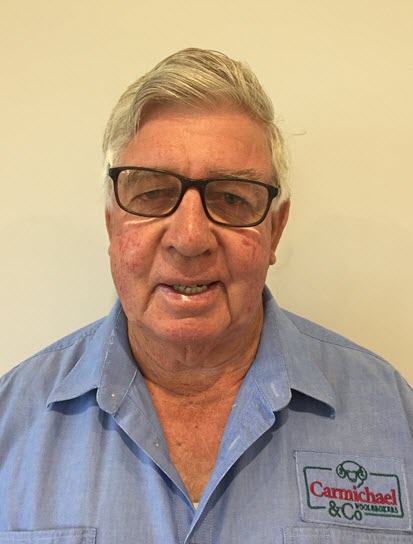 Bernard has spent many years working in the wool industry. Firstly, as a wool classer and expert while overseeing some large shearing teams in the Central West of NSW. In 1996 he began his wool brokering career as a Wool Adviser in the Wellington district. In 2004 he joined TWG Wool as a Wool Adviser and has continued with Carmichael & Co in 2020. In 2021 he will have held his Wool Classing certificate for 50 years.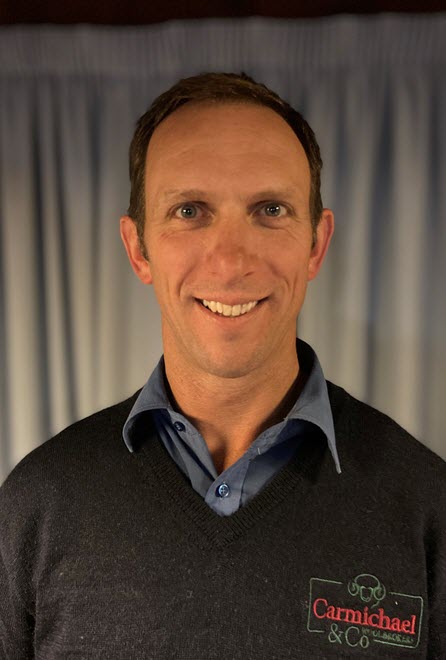 Chris began his wool career in Wagga in 1999, employed by a local wool buyer/broker. After completing his wool classing certificate and wool appraisal course he quickly progressed to wool buying and advising clients on marketing their clip.
In 2009 Chris moved to Sydney to advance his career as a Senior Valuer and Auctioneer where he established a strong relationship with many of the exporters and industry stakeholders.
An opportunity in 2013 enabled Chris to move back to the country based at Cootamundra managing a brokering and private buying division. Through out this role Chris has established a vast client base providing leading market information helping his clients achieve their business goals.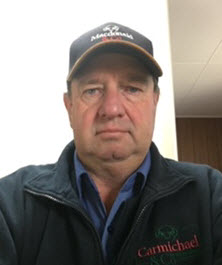 Reg grew up in the local Guyra area where he worked in shearing sheds classing and ran a mulesing contracting team. In 2001 he began working for TWG Wool as a storeman and trainee wool buyer and went on to become the main buyer. Reg now managers the wool buying and client advising work for Carmichael & Co Wool brokers.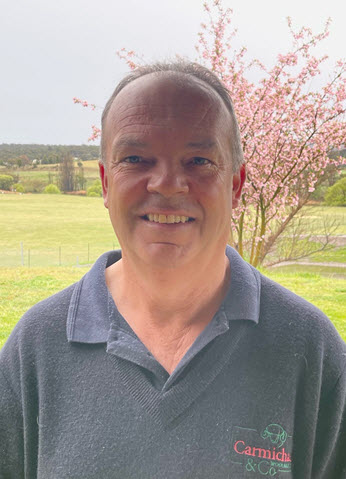 Steve has had a long association in the wool industry. He began his career as a 17-year-old working for TWG Wool and has built up a strong clientele base and a reputable name in the Monaro region. Steve now manages the Carmichael & Co Woolbrokering business based in Cooma.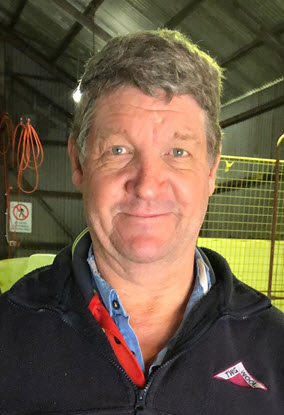 Les worked in shearing sheds though the wool boom and by the late 80's he started as a wool buyer in the TWG shed at Crookwell. After gaining experience Les managed the store and went on to own the business. After a few changes the business is now owned by Carmichael & Co Woolbrokers where Les manages it.